When you're on the go, take WRAL.com with you on your iPhone! Get Doppler radar images, traffic cameras, headlines, sports scores and the forecast from WRAL. It's WRAL.com anytime, anywhere and it is designed specifically for viewing on your iPhone.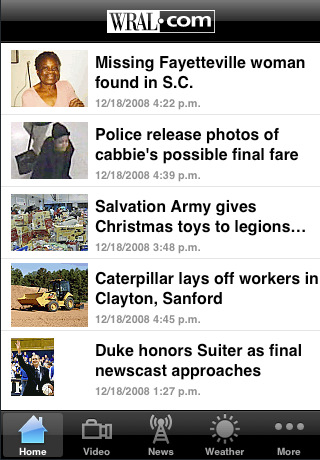 Features:
– Watch the latest news and forecast video.
– Customize your menu with your favorite category.
– Check the scores of the local teams.
– See the current weather conditions and tomorrowís forecast
– Check traffic before you hit the road.
Sidenote: At the time of posting this program has been marked as beeing freely available without any costs. As this program is hosted with the AppStore the status might change. Authors like to publish their programs for free and / or for promotion purpose and then start charging.