Listen to WXPN and be part of a community of music fans who are educated about the music, in love with the music, and passionate about discovering the newest, boldest artists.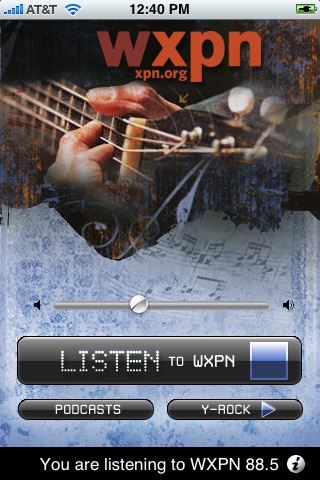 Enjoy a vast and deep play-list that includes both classic and little-known tracks from musicians like Bob Dylan, The Smiths, Ryan Adams, Lucinda Williams, Jeff Buckley. The Cure, Elvis Costello, The Clash, Radiohead, Talking Heads, The Hold Steady, Bruce Springsteen and TV On The Radio.
Satisfy your musical curiosity with new music from promising recent artists like M. Ward, My Morning Jacket, Adele, Vampire Weekend, Fleet Foxes, Bon Iver and more. And discover some of the best of the best musical talent from Philly and the surrounding areas.
WXPN is the member-supported radio service of The University of Pennsylvania.