From developer the developers of the PhotoMatch game, here comes a matching game with Christmas theme.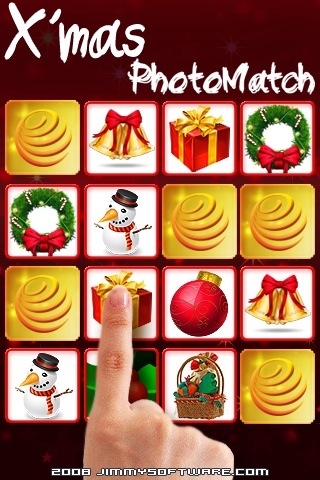 Features:
– Nice and Beautiful christmas graphic.
– High score record best time and move count
Sidenote: At the time of posting this program has been marked as beeing freely available without any costs. As this program is hosted with the AppStore the status might change. Authors like to publish their programs for free and / or for promotion purpose and then start charging.