LS_Dracon updated his game Super Pong 2600.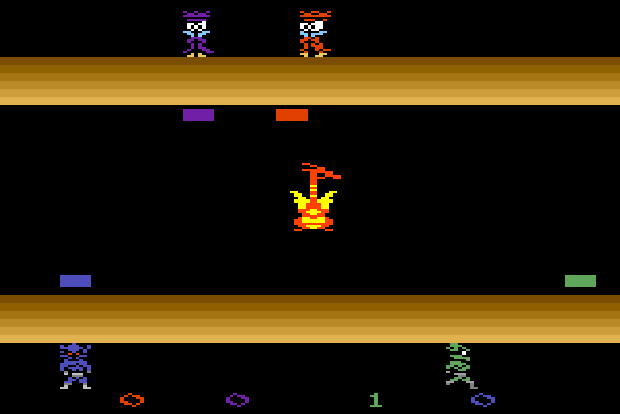 Changes:
– Added console switch support – Reset and Game Select.
– Select "GAME A" to play normal "Tennis for Two", or "GAME B" to play in Blind Mode
– Then press paddle button to start (left mouse button, if you play in emulator)
– Added sound efect for Blind Mode, and others small fixes.
– Changes in players size
– Artificial inteligence still invencible.
http://www.atariage.com/forums/index.php?showtopic=121382&st=25