Jump N Blob is a typical Jump and Run containing adventure elements (Inventory, action battle system). In the role of Blob, a small blue and cute creature, it is your task to save the Island of Malis.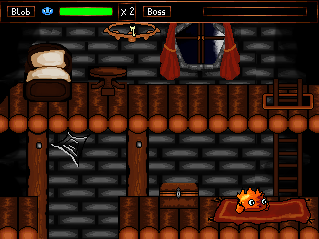 Your fiends are the infamous Beastking and his underlings. Now it is up to you. Rescue your friends and your home or hey will be doomed.
Sylphiren, one of the team members, came up with six new ingame screenshots, follow the link to see all of them!