German developer "SiENcE" has ported "Der Clue" (in English: "The Clue") to Dingux. The original game was developed by neo Software. Later on the game has been redone using SDL (see here: http://cosp.sourceforge.net/ ).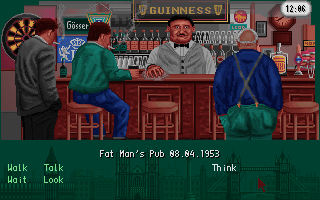 All you need to know about the game, can be found out at Wikipedia: http://en.wikipedia.org/wiki/The_Clue!
German and English version are available.
http://crankgaming.blogspot.com/2011/02/clue-ported-to-dingux.html