alekmaul ported slaneesh's MAME4ALL version to Dingoo NATIVE! Now you can play more than 2000 Arcade games on your Dingoo without the need of Dingux!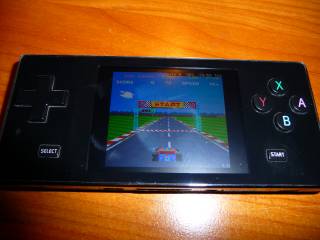 Changes:
V1.0 : 13/05/2010
+ Add new games for Classic
+ Add new games for Capcom
+ Add new games for Konami
+ Change mameVector to mameVectSega and add all sega games
+ Add Deast+Irem, Atari+Namco, Others mame .app files
+ Change default sound freq to 22050
+ Return to menu when exiting a game
# Change key X to key B to return to menu (on config screen)
+ Hiscore saving and configuration saving added
+ Add CPU overclocking -> USE AT YOUR OWN RISK !!!!
http://boards.dingoonity.org/dingoo-releases/mame4all-dingoo-os-native-v1-0/