Archive for: File Categories Applications
Protein[DS] is a little audio manipulation software running on Nintendo DS, which ables you to manipulate audio, anywhere you go – it is in some ways similar to ElectroPlankton concept. Using Protein[DS], you can play with up to four modules at the same time to create a live music set and control external applications, using the touchscreen, audio in/out levels,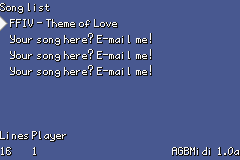 AGBMidi is a MIDI player targeted at the GBA – 32 channels, 128 volume setting, 4 song players

J2ME VNC is a VNC client for J2ME devices, such as new mobile phones and the PalmOS (with J2ME runtime)
Sylus101's Pixelman is a sprite designing, testing and animation tool directly to be used on your Nintendo DS. This tool makes it easy to develop on the go!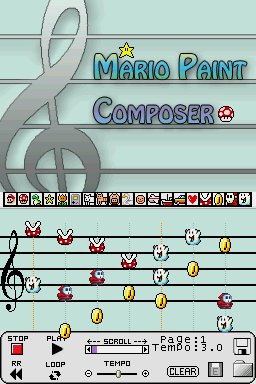 Mario Paint Composer DS is an indirect remake of the music composer tool found in the Super Nintendo game "Mario Paint" with a few new adaptations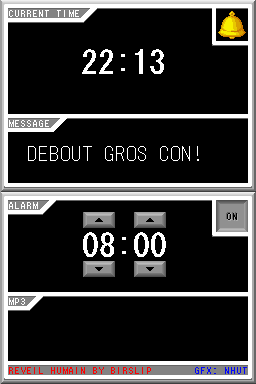 Reveil Humain is an alarm clock which plays MP3 files. You have to set the hour of awakening and click on the "Alarm" button. Press Start to turn off the screens . Press Select to turn on them. You must put a MP3 file named "wake.mp3" into the root directory of your card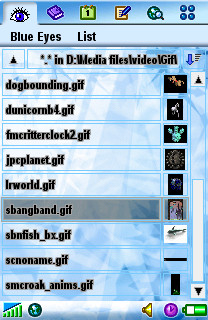 BlueEyes is a configurable and complete image and animation viewer integrated in a powerful file explorer
AnyRegion Changer is an application which allows you to change various region and language settings on your Wii. It also allows you to install the System Menu of another region if you so desire. A full description of this utility can be found in the README file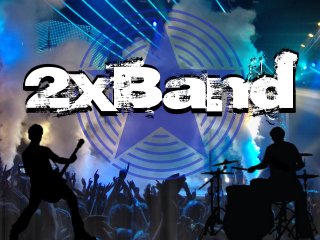 A virtual instrument for GP2x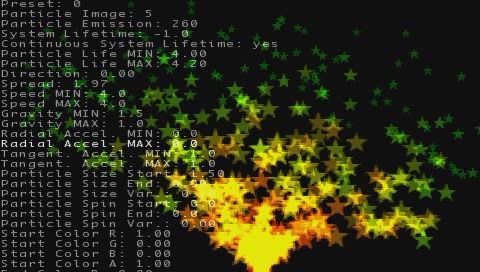 PSParticlePlayer is an MP3 player featuring some nice graphics, think of it as a Screensaver or Eye-Catcher playing some music for you