GrafX2 is a bitmap paint program inspired by the Amiga programs Deluxe Paint and Brilliance. Specialized in 256-color drawing, it includes a very large number of tools and effects that make it particularly suitable for pixel art, game graphics, and generally any detailed graphics.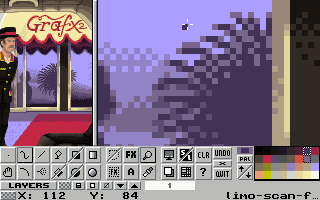 Changes:
* 03/11/2010 1.2 + Built on the latest svn version 1640.
(Added Virtual Keyboard, still no LUA and no TTF support in port).
http://www.gp32x.com/board/index.php?/topic/56707-grafx2-art-program/page__st__30