Zilli "RZZ" Roberto updated his game "Mission Failed". It's an oldschool 2D spacer shooter with graphics ripped from various games.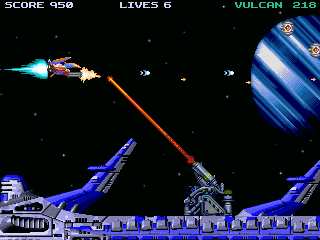 The Caanoo version can be found here and the Wiz one here. Panora users should go here.
Changes:
– Bonus added: get "Perfect" score and you can have infinite ammo and a new laser weapon.
– Added "Smartbomb": destroys everything on the screen !
– Each button is used to shoot a different weapon.
– The game is a little easier.