OhBoy is a Gameboy and Gameboy Color emulator for Caanoo, initially made by UBYTE. Extract the OhBoy folder and .ini file to the "game" directory on your SD. This special version adds a "noscale" option, to let you play the games in original size (160×144 pixel).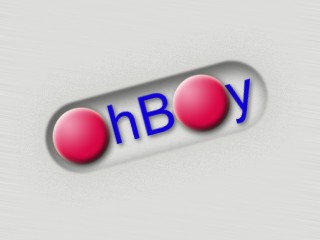 Release notes from DkSoul:
This version still doesn't allow roms inside zip files, so I compiled a new version with the most recent code from both ohboy and gnuboy projects.
It's available here.
http://dl.openhandhelds.org/cgi-bin/caanoo.cgi?0,0,0,0,71,750