Echo is a little boy who loves action films, and he likes to go out dressing like a super-hero, always followed by his dog. But this time, Echo sees his dreams come true: I put him in his own action adventure series. So he must face the dangers of a haunted castle, with tons of enemies, ghosts and dragons, and repel the future alien invasion in a post-apocalyptic city, where humans fight with his machines.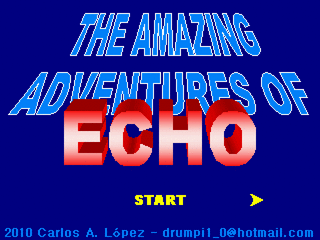 Changes:
– Added configuration menu (keys change).
– Fixed joypad use on PC.
– Fixed music of bosses of level 2.
http://dl.openhandhelds.org/cgi-bin/caanoo.cgi?0,0,0,0,35,791