"Zelda: Mystery of Solarus DX" is an enhanced remake of "Mystery of Solarus". Its objectives are to correct the many flaws of its predecessor: The battle system, the bosses, the use of items, etc. This Deluxe version will be the opportunity for you to relive the adventure in a brand new way, or even to discover it for the first time if you've never played it before!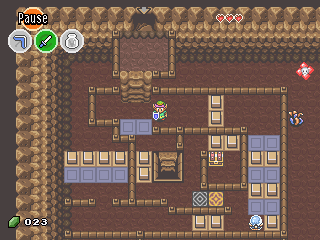 CAANOO GPH - ZELDA : Mystery Of Solarus xD
Release notes:
Hi gang,

Here is Zelda Solarus XD. It a small fan made zelda game that make fun of the others zelda's fan games. The game was only available in French but BAFelton and KageNoSensei from the french caanoo community have transslate it for you. FreddyBoubil did the title bar for the caanoo menu.

Known bugs :
– there is no splash
– sound and music volume in the config does work
– level 1 is still slow sometime…
and there might be some more.