"Zelda: Mystery of Solarus DX" is an enhanced remake of "Mystery of Solarus". Its objectives are to correct the many flaws of its predecessor: The battle system, the bosses, the use of items, etc. This Deluxe version will be the opportunity for you to relive the adventure in a brand new way, or even to discover it for the first time if you've never played it before!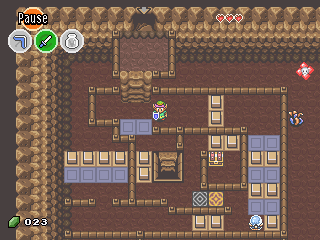 CAANOO GPH - ZELDA : Mystery Of Solarus xD
Changes:
– updated to 1.3
– performances impovement (on my idea, but coded by Chritopho) which allow fullspeed game even with music on
– the launch script disable the io-sync for the game to boost SDcard read speed.