Your goal in Paper Plane 2 is to get to the other side of the rooms, without touching any of the objects.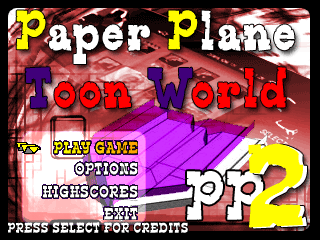 There are a lot of improvements in Paper Plane 2, compared to the the first part:
– You can adjust Game Speed for different difficult-Levels
– You can adjust SoundEffects-Volume, Music-Volume and Global Volume
-50 different Levels and some are really hard so you'll spend time with it to beat it 😀
-Highscores!
– Some new ideas to make the game more varied
As the author only owns GLBasic SDK Lite the game is compiled in Demo mode, which only allows five minutes of gameplay. An unrestricted version will be made public, once the author has money for a full GLBasic license.