PrBoom is a cross-platform version of the classic 3D first person shooter Doom from id Software. Originally written for PC, PrBoom has been lightly modified to run on Wiz.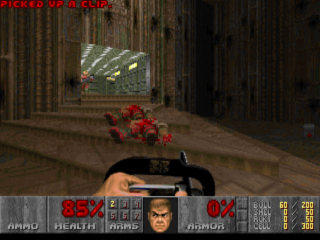 Quote:
Turns out you can set to run in 16 bpp mode.
The config file and scripts are fixed get it here
Runs great, filters turned on by default.