Win2X is an alternative frontend for the Wiz, that points in improving users experience over the default Wiz frontend.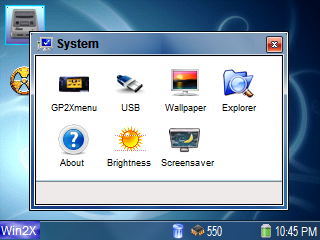 Release notes:
> Added "send to wallpaper" option to explorer pop-up menu
> Explorer copy/paste bug fixed
> Added Custom icon selector for links
> Added skinning support
> Implemented Desktop Side bar with useful links
> Fixed Explorer scroll list response
> Reconstruction of window links view.Now supports icon text aswell
> Minor keys remapping for better compatibility.
> Added TIPS for setting custom wallpapers or icons (see the documentation below).