GamePark Holdings officially announced their new handheld: The Wiz. The official page can be found here: www.gp2xwiz.co.kr.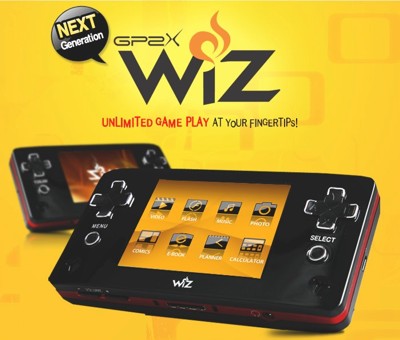 Quote:
– Create your own game with Wiz SDK, 533MHZ, 3D Accelerator, Open Source Platform, LinuxOS
– Wiz official games to be released every month
– Wiz features include Video, music, Photo viewer, Comics, E-Book, Flash Player and Planner
– Slim Sleek and Compact design
Check out the link below for the full announcement.