Here are a bunch of news from the past days…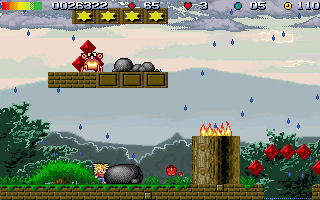 GFX news
Our GFX artist thUg has been pretty busy with his regular job, which resulted into a minor slowdown. Yesterday we had the pleasure to see a first preview of the "desert" theme and it's progressing slowly. As soon as we have a final set, we will start the work on World 5. The things which are done so far, are without doubt excellent. A mockup will be presented as fast as possible.

Music News
Our musician operator has been pretty busy this weekend, trying to finalize his work on the tracks. So far everything is going perfect, the team expects new/improved/fixed material by Tuesday night.

Unfortunatly Operator does not have any expirience with SFX – so we got back in touch with Chris Huelsbeck, and aksed if we can use his SFX or not. I hope he wont have a problem with it If there are news on this issue, we will let you know!

PC crash… sort of…
The organizer's PC is now in Valhalla and needs a full backup and reinstall. This will draw back the project by at least one week. Nevertheless everyone is having his task to do (coder, musician, gfx artist), which means that this situation is not too bad.