GP2X-2600 is an Atari 2600 emulator for GP2x based upon Stella.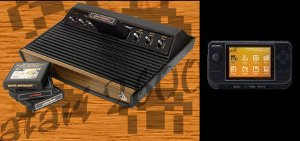 Changes:
– Cheat support !
– New background images
– Text editor to write your own comments on games
– Text editor to modify the global cheat.txt file
– Display first comment line while browsing game files
– Memory monitoring engine to find your own cheat code !
http://dcemu.co.uk/gp2x-2600-atari-2600-emulator-for-gp2x-v1-1-0-241951.html