Termula2x is a full terminal application, including the vi text editor, USB keyboard and GP2X F-200 touchscreen support, along wiht a customizable interface.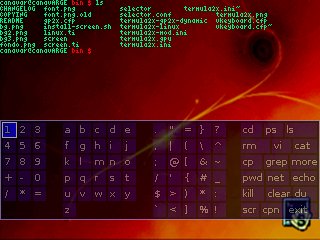 Release notes:
in the beta testing forum i released termula2x 3.100.0 for f-100 users last week. you can get it here.
the development is now focused on f-200 according to senor quack's suggestions. i think i need 2 more weeks to release it.