Hitnrun ported Zelda Classic to the GP2x, it's an unofficial port.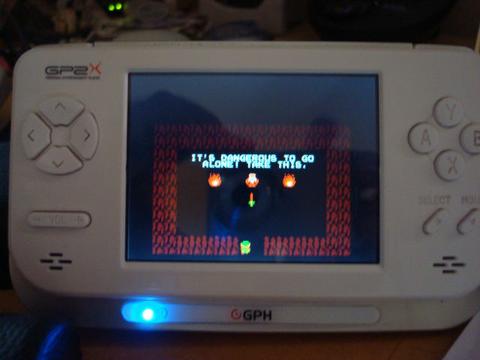 Release notes:
Zelda Classic 2.11 B18 Gp2x 0.1alpha is an unnoficial port by Hitnrun, with permission from Dark Nation of Zelda Classic.

This is an alpha release, so it wasn't tested too much, test it and post your results on the forum.

Read the included README.GP2X for a list of observations.
http://www.gp32x.com/board/index.php?showtopic=41611&st=0&p=601578entry601578