Dig Down & Up Stream is PICO-8 multicart of two games created during Train Jam 2018 by the Sunset Riders (Renaud Bédard, Kyle Olson, Tony 'Fáyer' Uribe and João Brant) with music by Elie Abraham.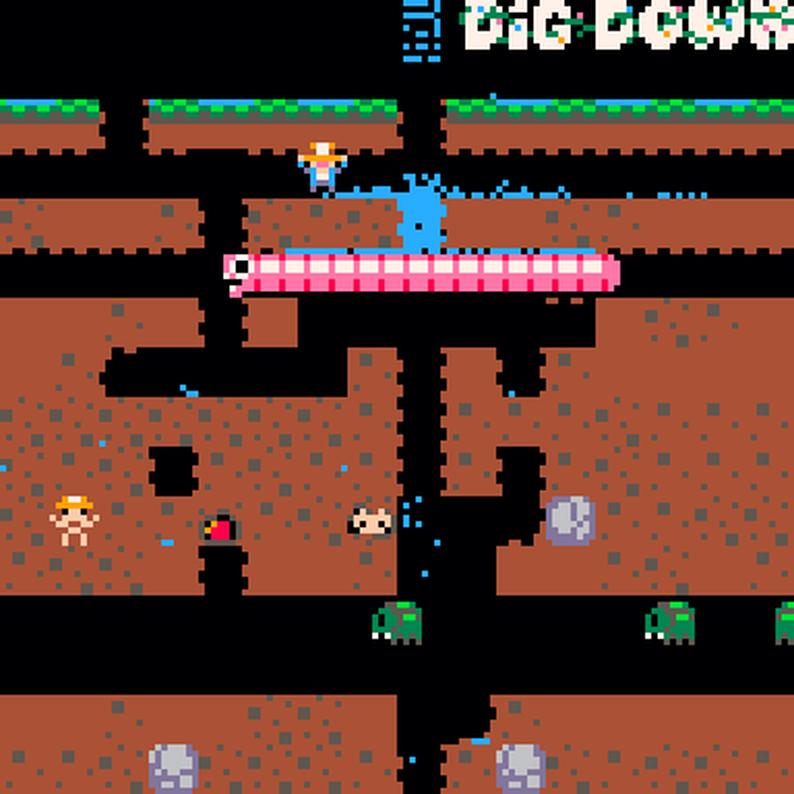 Select the game with up and down, then hit X to launch it.
Up Stream : left and right to navigate through the river.
Dig Down : left, right, up to move and down to dig.