Program bots with botcode – an icon-based programming language you write with the xbox controller.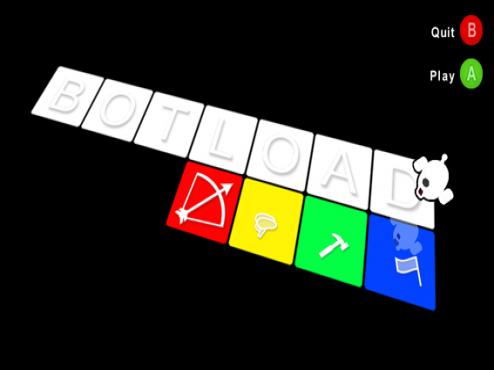 Master this language to unlock mini-games. Get good enough and you can write your own games.
In this prototype botcode is fully functional – you can write and save your own code, design game sets and construct games.
There are also 3 mini-games to play and 3 challenges to view (already solved).