Don't let the bubbles invade the screen!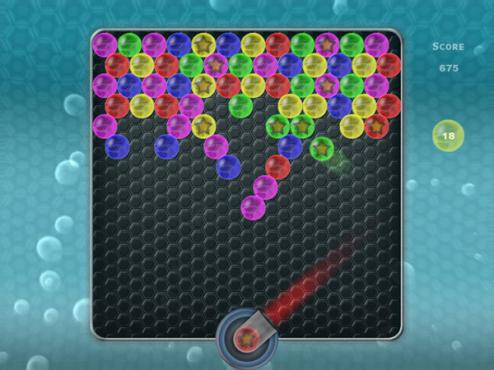 Make bubble combos of three or more bubbles of the same color to pop them up and accumulate points, time attack mode will require you to be a quick shooter if you want to make it to the worldwide top 10 players. Select "How to play" from the game menu to learn more.
This is a release from March 2007.