Snowball Fight is a videogame recreation of everyone's favorite childhood wintertime activity! It's a fast-paced game for 1-4 players that captures the frenzy and excitement of a snowball fight.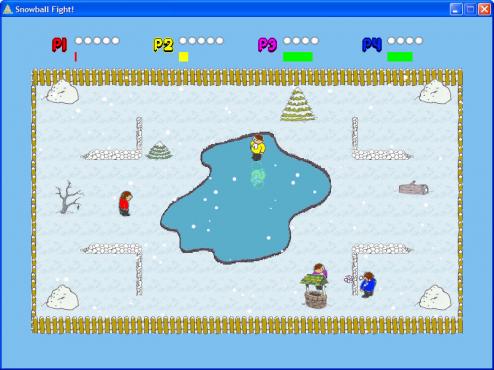 Hit your opponents with snowballs while avoiding being hit yourself. Pick up Power Ups for special (temporary) abilities. Play against your friends and computer players.
This release is one month old.