WildBoarders is a high-flying, fast action snowboarding game in 2D built on the new XNA platform. Take to the slopes and try to get through 5 crazy levels that'll really test your skill. This game was created during a game development competition that spanned 2 months.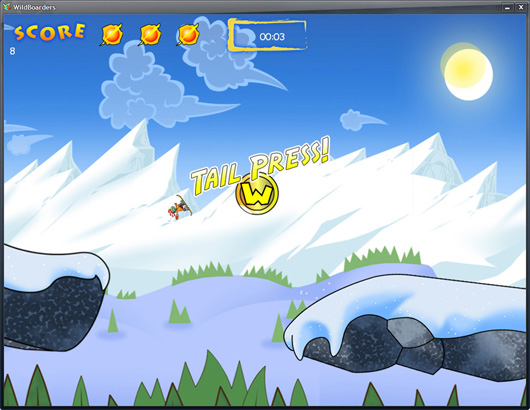 WildBoarders features:
– 5 colorful levels of varying difficulty
– Two characters, each with their own 'special' move.
– 2D physics engine provided by Jeff Weber's Farseer Physics Engine
– Fun soundtrack provided by the band 'Shut Up Travis'. Featuring 4 brand new songs from their upcoming album.
This release is from February 2007.