Bushing comes up with more RAM tracing/hacking news.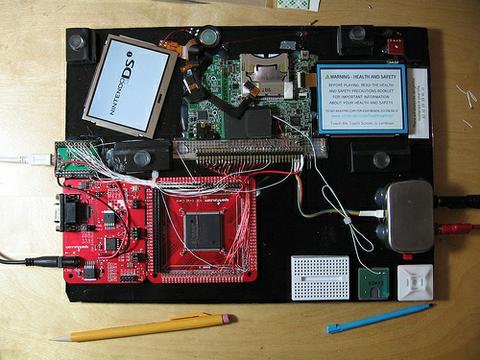 Quote:
As we probe deeper into the DSi, we come across some neat stuff. Scanlime got a new FPGA board from Sparkfun, which gives him more GPIOs and the ability to run them at the 1.8v necessary to properly talk to the RAM.

…
Please read the full article at it's source page.