Pi3Cart is a custom kit that allows you to install a Raspberry Pi 3 into any classic NES cartridge. Perfect for retro game emulators. You can support this project for the next six days via it's Kickstarter page.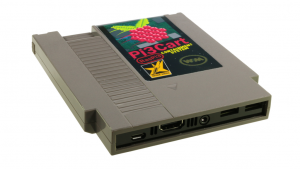 Please accept YouTube cookies to play this video. By accepting you will be accessing content from YouTube, a service provided by an external third party.
If you accept this notice, your choice will be saved and the page will refresh.
https://www.kickstarter.com/projects/1247569653/pi3cart-nes-cartridge-case-for-raspberry-pi-3