Word Wrap is a DS version of a popular word jumbling game. Can you unscramble the given letters to make as many words as possible and reveal the mystery word?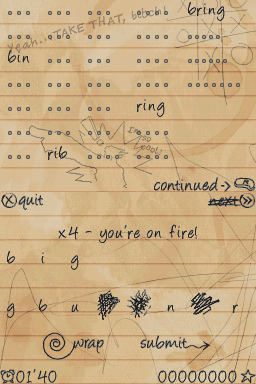 Changes:
– New game modes – Time Attack A, Time Attack B and Endless.
– New graphics from DarkanX.
– New font.
– Sound effects.
– Much faster / accurate word generation.
– Multiple difficulty levels.