Hunter plays NSFs on the TurboGrafx / PC-Engine. NSF is the format used for ripping soundtracks from NES / Famicom games.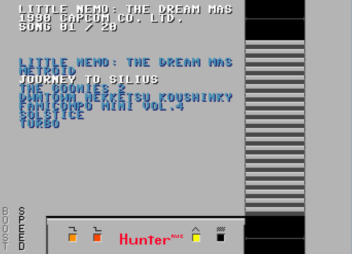 Creating a custom ROM:
Start rombuilder.exe. Drag the NSF files to the top listbox, then press "Build". A ROM named hunter.pce will be generated in the same directory as the rombuilder.