The Retro Hour is your weekly dose of retro gaming and technology news, views and interviews from the UK.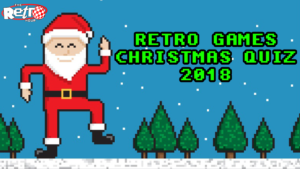 Content:
It's our third annual Christmas super quiz!

Paul Drury from Retro Gamer magazine and Oliver Wilmot return to try to keep their title as reigning quiz champions.

How will their fare against Ravi and Joe from The Retro Hour Podcast in a battle of video game and computer knowledge?!

Merry Christmas to all our loyal listeners, see you in 2019.