Hungry Knight GBC is an unofficial free fan demake of Team Cherry's Ludum Dare 27 entry, Hungry Knight.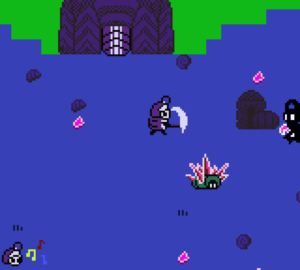 Fight your way through a strange wasteland, keep yourself fed every ten seconds, and accomplish a miracle. Others may perish at your hand, but such is the remorselessness of this world.
A challenging action game. It's hard, but you can do it! Be brave.