Chris Read's new Game Boy game is called oranges.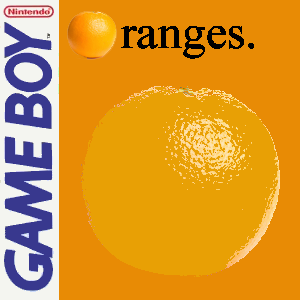 Bob is stuck in the orange packaging plant where the packing machine has gone out of control and is spitting out oranges all over the place! Why? Some idiot poured radioactive goop all over it and so the oranges turned radioactive! So, locked into the room, Bob needs to dodge the oranges the Orange-O-Matic spits out or else he's toast, which would go good with oranges for a nutritious breakfast. Most items are useful. They help Bob survive. Some can be annoying, though. Here's the items that are in the game so far.
The ROM along with the source code is on Chris' page.