There is just about one month left for the current Drunken Coders coding competition. Enough time to get something started 😉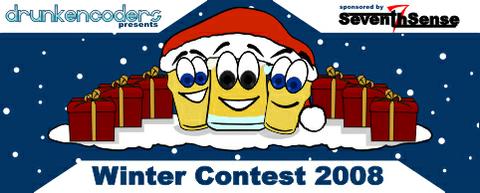 Read on:
Just a friendly reminder that one month remains until the 2008 compo deadline has expired.

Its looking like winner take all for the Wii compo as the prize pool has leveled out at about the $100 mark.

The DS/GBA side, however, have exceeded last years cash prize pool and hovers at nearly $850. $425 for a first place finish is a pretty good haul for our friendly little competition.

On the off chance people have a few dollars to spare around the holliday season let's see if we can raise the last $60 and put the combined prize total to $1000.