The Team behind Poussin Advance have updated their graphics, the game is looking nicer now. A release date is still unkown.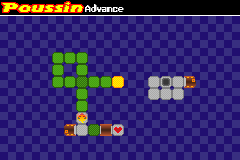 From what we at PDRoms heared, the game is going to be available for GP2x as well (Poussin 2x).
This is a work in progress, there is no download yet.