Bottomless Block Barrage by TricksterGuy is a Tetris Attack/Panel De Pon/Pokemon Puzzle League clone for the Nintendo 3DS. This game is a work in progress but it is currently playable. Currently this is unplayable in Citra (too slow).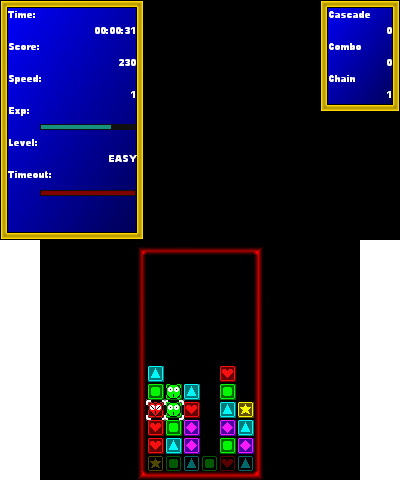 Changes:
* Fixed: Clinks matches were off by 1.
* Fixed: No visible panels / markers in replay.
* Fixed: Gameover panels were corrupted.
* Changed: Recolors of a panel set have been grouped together to access these use left/right when selecting a panel set.