FBI is an open source file and title manager by Steveice10 for the Nintendo 3DS.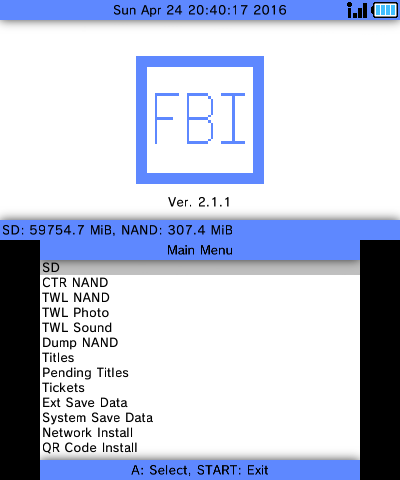 Changes:
* Copy file attributes when pasting.
* Improve file attribute accuracy.
* Increase svchax reliability. (thanks @Plailect)
* Fix copying multiple times from archives that open with the same handle.
* Fix potential path corruption in most multi-file operations.
http://gbatemp.net/threads/release-fbi-open-source-cia-installer.386433/