The Griffon Legend is an action RPG with screen-to-screen map. It features original storyline and design made in 16-bit style RPG's of SNES/GENESIS era.
Originally The Griffon Legend was written in FreeBASIC using SDL for graphics and FMOD for sound/music. That restricted the game to be released for Windows only. The Griffon Legend was rewritten in plain C using SDL and SDL_mixer to be ported to GCW-Zero, the source code is licensed under GPL2 license. The port to 3DS by nop90 is based on the GCW-Zero code.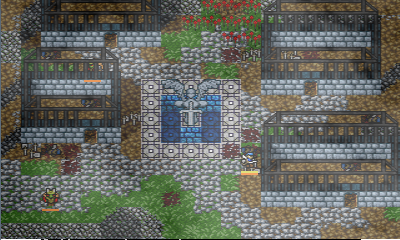 Release notes:
– Fixed many bugs
– Added music
– Warning: this version of the game doesn't work with Citra.
http://gbatemp.net/threads/release-griffon-legend-3ds.452084/