"D-Pad Hero" is a brand new game for the Nintendo Entertainment System! It's a music rythm game similar to Dance Dance Revolution and others.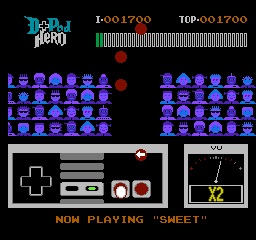 The Release Candidate is now available! If you do not have a NES emulator at your hands, here is a video -> http://dpadhero.com/Video.html
Thanks to http://nesdev.parodius.com/bbs/viewtopic.php?t=4820 for the news.