Lucas "Dizzy9" Kur updated his game "Dizzy Melanchony Of Existance (Chapter 0)". Dizzy:MOE is platform-adventure game for NES and was created to resemble gameplay of Dizzy games made by Codemasters. Your aim in game is to find exit, but also collect items.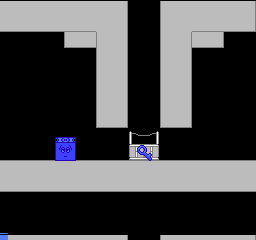 Changes:
– Working on Real Hardware now.
– Jump out of elevator(when it's still moving).
– 0F screen bottom pointer fixed.
– Fixed bug with swimming suit and bottom of small pool.
– Fixed distance you have to be to kill sea monster
– Fixed HTS flash when you use it to teleport to the same screen.
– Readme and in game spelling corrected.