Streemerz is a hell of a professional free homebrew game, by Faux Game Company. Infiltrate the evil MASTER Y's floating fortress to destroy the TIGER ARMY's top secret weapon.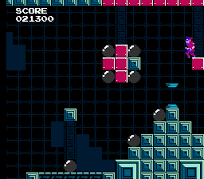 Please accept YouTube cookies to play this video. By accepting you will be accessing content from YouTube, a service provided by an external third party.
If you accept this notice, your choice will be saved and the page will refresh.