FocusWriter is a simple, distraction-free word processor. It utilizes a hide-away interface that you access by moving your mouse to the edges of the screen, allowing the program to have a familiar look and feel to it while still getting out of the way so that you can immerse yourself in your work. Ported to Pandora by Canseco.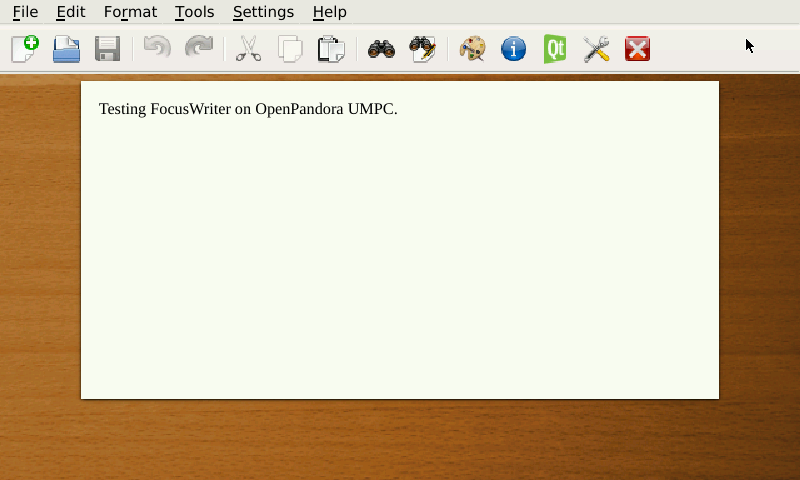 Release notes:
– Fixed window size and distribution for theme, theme editor and tools menu utilities.
– Changed default font size to 14 on all themes.
– Updated sources and previews.
https://repo.openpandora.org/?page=detail&app=focuswriter-qt5