Microbes by Jon Sneyers is a tower defense / survival RTS game.
You control a reverse-engineered immune system and have to defend against invading microbes. More strategy/tactics involved than in a typical TD game: no fixed microbe paths, the microbes attack and destroy your units, your units have several modes of operation (focus on faster/stronger/weaker microbes, multi-target, etc) and you can aim them to adjust the covered area.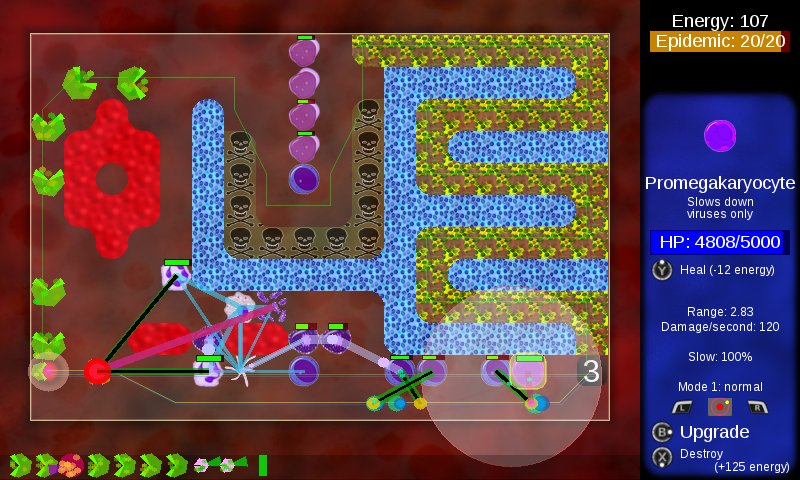 The author looks for level designers!