OpenTyrian is a port of the DOS shoot-em-up Tyrian. Tyrian is an arcade-style vertical scrolling shooter. The story is set in 20,031 where you play as Trent Hawkins, a skilled fighter-pilot employed to fight Microsol and save the galaxy. This port is done by Roy Gillotti.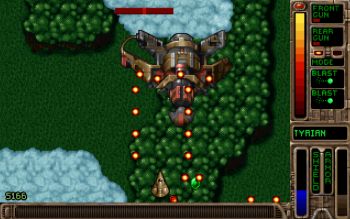 Changes:
* Merged with Elwing's Opentyrain Compo4all version for the GCW-Zero based off my original C4ALL version. Now in one executable instead of a regular and c4a executable. Comp4all mode will show as a menu item in the new game screen, Score will now only upload at episode end instead of at the end of each level.
* Updated to newer git sources.
* Removed unnecessary libraries that are already on the firmware.
http://repo.openpandora.org/?page=detail&app=opentyrian-trashyMG-27045