OpenXcom is an open-source remake of the popular UFO: Enemy Unknown (X-Com: UFO Defense in USA) videogame by Microprose, licensed under the GPL and written in C++ / SDL. Ported to Pandora by Canseco.
How to install:
* Need Timidity Midi Installer.
* Need original data files for Xcom Enemy Unknown or Xcom Ufo defense.
* Data folder: appdata/openxcom/share/openxcom/data
* First execution ask for password to copy /etc/timidity/timidity.cfg to /etc or game will not start.
* More info: http://ufopaedia.org/index.php?title=Installing_(OpenXcom)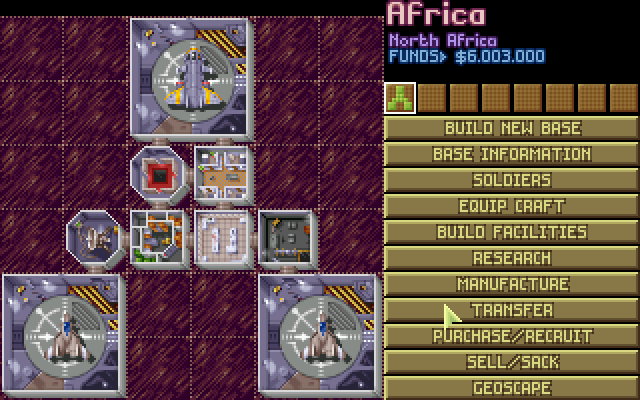 Changes:
– Last git bug fixes
– Added Alt+Tap screen to simulate mouse right click. Thx to Warboy and pmprog.
– Added error screen that explains where to put files.