Out of Order is a FREE point and click adventure that puts you through an extraordinary day in the ordinary life of Hurford Schlitzing.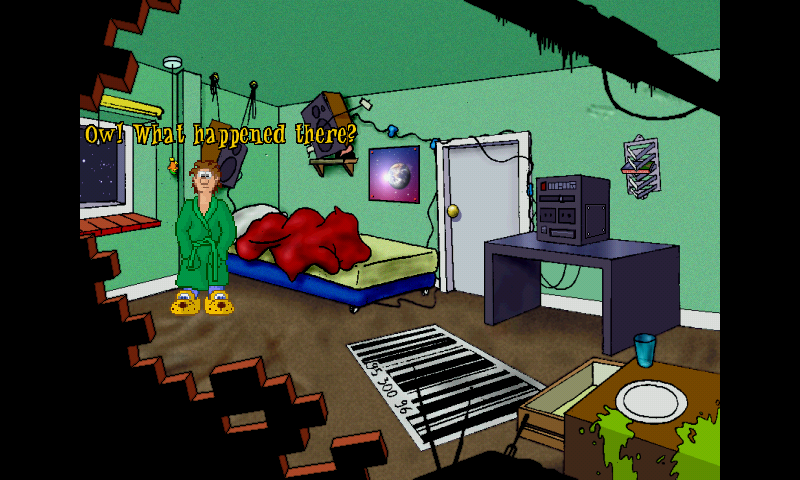 In this humorous freeware 2D point and click adventure, which took three years to develop, you guide Hurford in his sleeping gown through about thirty hand-drawn rooms, with ingenious puzzles and a wacky storyline, as you try to find out how you ended up in a parallel world. Developer Tim Furnish made this game in his own scripting language SLUDGE, with 16-bit high resolution graphics. A complete music score and fitting sound effects have been included as well.
Ported to Pandora by ptitSeb.
http://repo.openpandora.org/?page=detail&app=outoforder_ptitseb