PandoraNetPuzzle is a logical puzzle game – light up all the tiles pipes and nodes to solve.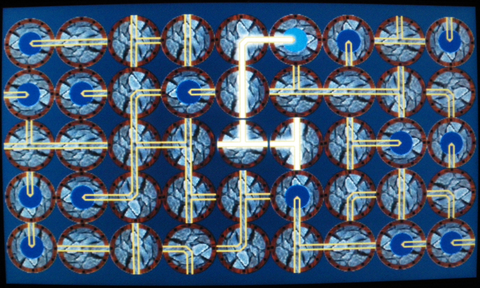 Changes:
changes are exclusively in pnd xml file to support the changes in HF5 and support lxde

changed xml name to PXML.xml
added an application tag in PXML.xml
changed category from Games to Game

Games is incorrect but supported in xfce
changing it to Game allows it to appear in LXDE´s game menu rather than the "other" menu
Games is incorrectly mentioned in auto generated comment and is not mentioned in freedesktop spec.

application tag is required for the .desktop file in /usr/share/applications/
to have a recognisable name for some reason its not mandatory

xml file must only be called PXML.xml for pnd_info and others.
Discussion: http://www.gp32x.com/board/index.php?/topic/58662-pandoranetpuzzle
http://dl.openhandhelds.org/cgi-bin/pandora.cgi?0,0,0,0,25,235