RetroRadio by kickass is a small archive of retro/gamemusic/chiptune/demoscene radio streams. Choose your favorite station and tune in with the click of a button.
By default it features:
* Kohina
* SLAY Radio
* Radio PARALAX
* SID Station
* Radio6581
* Nectarine
* CGM UK Demoscene
* Ormgas OC Remix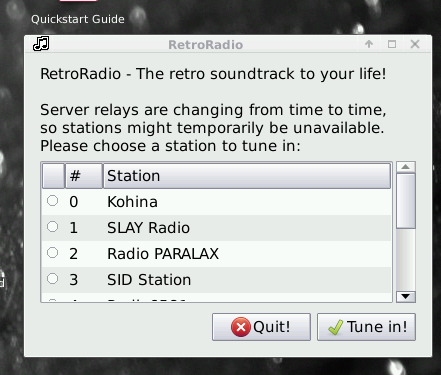 Changes:
* changed internet-checkup
* radio connection seems to be a lot faster on super zaxxon 1.55!