Smokin' Guns is intended to be a semi-realistic simulation of the "Old West's" great atmosphere & was developed on Id Software's Quake III Arena Engine.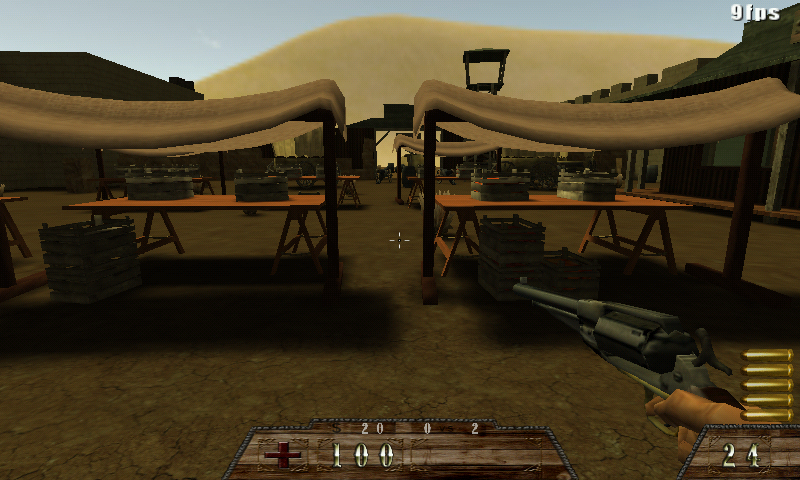 This total conversion includes completely new weapons created with historically correct information about damage, rate of fire, reload time, etc. It also includes new gametypes and maps inspired mostly by movies. And to increase the feeling of a "gunslingers atmosphere" we also created music tracks and sounds adapted to this time period.
Ported to Pandora by ptitSeb.
Changes:
* Relaxed memory check
* Improved default setting (smaller textures, better keys)
http://repo.openpandora.org/?page=detail&app=smokinguns_ptitseb